By now you know many of my trend posts start by my wants and needs. I need a mini cross body bag. OK, I want one. I have been saying this for months but now I am going to sit down and find one to actually purchase. Most days I carry a designer backpack but there are some days (and nights) I want something smaller. A lot smaller. I can't carry a lot of weight on my shoulders due to my bad back which is why I carry backpacks instead of a tote. A small cross body bag I can handle though. So now I'm on the hunt. Here's how to find the perfect mini cross body bag.
What I'm Looking For In A Mini Cross Body Bag
Mini bags are actually not a new trend. They have been popular for a few seasons now, but I never considered one because I usually carry so much "stuff" around. My personal requirements are it's boxy (has some form), it is either black or a neutral color like blue which I can wear with most of my wardrobe and it has to be designer. Well. I'd like it to be designer since I am investing in it. I don't want a Chanel bag because they are too heavy (those chain straps weigh a ton), but I want it to evoke the same feeling as an Chanel bag.
Most importantly, it must hold my iPhone Plus, a lipstick, a car key, my ID, a credit card, my license and a compact. That's all I need. Is that asking too much? So it's super important to carefully inspect all the provided photos and check the measurements holding your hone up to a ruler. While I am looking for a mini cross body bag that's over $1,000 I added a few choices that come in well under, just in case my needs are not quite the same as yours.
YES! I LOOK FORWARD TO #GROWINGYOUNGER
PLEASE SUBSCRIBE ME TO YOUR MAILING LIST.
Oh and the YSL "blogger" bag which would have been a contender, is not large enough to hold a phone. What were they thinking? No blogger goes anywhere without their phone.
How to Find the Perfect Mini Cross Body Bag: MY Picks

You may also like to see this fashion trend for women over 40: Leopard Print Shoes and Bags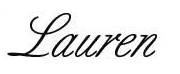 Are you following Fountain Of 30 on Facebook, Twitter, Instagram and Pinterest? We've got lots going on, so join in on the fun! Subscribe to our newsletter here. Oh and we also started a Facebook Group called Aging Backwards for women to discuss everything good and bad about being over 40.
shop the post