It's spring so it's time to go green! St. Patrick's Day is less than two weeks away and let's face it, on that day everybody is Irish! A bright kelly or emerald green is also a great sign that warmer days are just around the corner. So if you can rock the color now is the time! Don't wait until you are about to head out the door for your St. Pat's Day Parade to realize you really don't own one item in the right shade. A graphic tee that says "Kiss Me I'm Irish" just won't do.
Go Green For St. Patrick's Day
Here are some green items you can order today and have delivered just in the nick of time.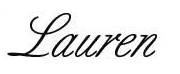 YES! I LOOK FORWARD TO #GROWINGYOUNGER
PLEASE SUBSCRIBE ME TO YOUR MAILING LIST.
Are you following Fountain Of 30 on Facebook, Twitter, Instagram and Pinterest? We've got lots going on, so join in on the fun! Subscribe to our newsletter here. Oh and we are now on Snapchat too!