Last week I visited Dr. Z. Paul Lorenc for my first experience with Xeomin. I've had Botox more times than I can count and even tried Dysport once, but had never even heard of Xeomin until about a week before I tried it.
WHAT IS XEOMIN?
Xeomin is basically an alternative to Botox and Dysport. All three are made by different companies Botox by Allergan, Dysport by Medicis and Xeomin by Merz, but all three are FDA approved injectable neuromodulators. That means they temporarily alter the nerve impulses of targeted muscles, therefore reducing or eliminating contraction-induced wrinkles.You know, the ones you get from frowning or laughing too much!
All three neuromodulators are also slightly different in how they are formulated using the same substance, bacterium Clostridium Botulinum, or Botulinum Toxin A. Some doctors like all three, some have a preference and others use them for different areas of the face or for various problem areas.
YES! I LOOK FORWARD TO #GROWINGYOUNGER
PLEASE SUBSCRIBE ME TO YOUR MAILING LIST.
The newest of the bunch is Xeomin and Dr. Lorenc explained to me he finds himself using it more and more because he likes that it is "naked," meaning that there are no additives (to which some people have reactions) and he thinks it works a little faster than Botox. It takes 3-4 days instead of 7-8.
WATCH ME GET XEOMIN WITH DR. LORENC
CONCLUSION
Now that it has kicked in I think I'm in love. Not just with Dr. Lorenc but with Xeomin. I felt it starting to work the day after I had the injections. It took full effect within 3 days. I can still move my face, but  the deep lines on my forehead are gone! How does it compare to Botox and Dysport? I like Botox too, don't get me wrong. I've never had a problem with it, but if I had to chose between a neuromodulator with our without additives, I'm obviously going to go with the one without. That said, I would say Dysport was my least favorite of the three. In my honest opinion it just doesn't work as well or as long.
Dr. Z. Paul Lorenc
983 Park Avenue (Between 83rd & 84th Sts.)
New York, NY 10028
(212) 472-2900
lorenc.com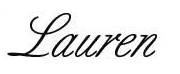 Are you following Fountain Of 30 on Facebook, Twitter, Instagram and Pinterest? We've got lots going on, so join in on the fun! Subscribe to our newsletter here. Oh and we also started a Facebook Group called Aging Backwards for women to discuss everything good and bad about being over 35.
Disclaimer: Services were provided free in exchange for video and review but opinions are expressly my own.