This is a sponsored post.
Here's another topic women don't talk about. Did you know that 1 in 6 women have genital herpes? I certainly didn't, until recently. It's far more prevalent than people realize. Don't you agree it's time destigmatize this feminine health issue? The U.S. Centers for Disease Control and Prevention estimates that 11.9% of people aged 14 to 49 have HSV-2 (Herpes Simplex Virus II) infections. And that number is even higher for women. HSV-2 infects 16.9% of U.S. women (compared to only 8.2% of men). This is likely because a genital infection is more easily transmitted from men to women, than from women to men during sex.
New FemiClear for Genital Herpes Symptoms
YES! I LOOK FORWARD TO #GROWINGYOUNGER
PLEASE SUBSCRIBE ME TO YOUR MAILING LIST.
The brand FemiClear has set out to address this"taboo" topic by providing solutions that are backed by science and are made with all-natural, organic ingredients.
While most genital herpes cases are caused by HSV-2 virus, more people are contracting genital herpes today from HSV-1 through oral sex. Despite advances in prescription antiviral medications, many women continue to experience outbreaks with symptoms that can make them miserable. These include symptoms like tingling, itching, pain and burning. FemiClear is a new over-the-counter product that's made from all-natural and organic ingredients that treats genital herpes symptoms.
FemiClear Manages Genital Herpes Symptoms
While it does not cure genital herpes (today there is no cure) or replace your prescription antiviral medication, FemiClear can help make outbreak symptoms much more manageable and tolerable. FemiClear for Genital Herpes Symptoms has been shown in the lab to kill 99.9% of both HSV-1 and HSV-2.* In a test among women experiencing a genital herpes outbreak, over 90% of them reported less severe outbreak symptoms.** And over 80% reported a shorter duration of their symptoms.**
FemiClear is available in two powerful homeopathic formulas – FemiClear for Genital Herpes Symptoms – Multi Symptom and FemiClear for Genital Herpes Symptoms – Itching and Tingling. Both are made with all-natural and organic ingredients.
FemiClear Testimonials
Here is what women have to say about FemiClear:
"I feel this product did help in conjunction with my normal treatment. It was easy to use and I love that it's homeopathic!" –Ashley, CA, 39
"Overall, it helped reduce the severity of the outbreak. Was in less pain than normal."– Dianna, 46
"This is the best over-the-counter product I've used. I don't have to buy multiple products with this cream on hand." –Jasmine, 23
"Amazing! As soon as ointment was applied there was immediate relief. The next day there were no symptoms. Thanks." –Kelli, 34
FemiClear Medical Expert Feedback
"I was very impressed with the in vitro data that demonstrated highly effective antiviral activity against both Herpes Simplex I and II. FemiClear gives me another tool, in addition to antiviral prescriptions, to help my patients manage their outbreak symptoms." –Dr Tosin Goje, MD, MSCR, FACOG, leads the Gynecologic Infectious Diseases and Vulvar and Vaginal Disorders Centers in the Institute of Obstetrics, Gynecology and Women's Health Institute at the Cleveland Clinic.
"We need more novel solutions like this. Antiviral oral medications will continue to be critical treatment options, but the fact is, many women who have genital herpes still experience outbreaks – and they can be miserable. My patients will be delighted with an OTC symptom relief product." –Dr. Jessica Shepherd, MD, MBA, FACOG, an obstetrician, gynecologist, and minimally invasive gynecologic surgeon at Baylor University Medical Center in Dallas, TX.
You can find FemiClear at national retailers like Amazon.com and CVS.com.
*Independent accredited laboratory test (non human-/non animal) measured the antiviral activity of FemiClear using a suspension time-kill procedure against Herpes Simplex I & II. Not a cure for Herpes or a replacement for prescription antiviral medication.
**As self reported in a comprehensive IRB approved study of 50 women diagnosed and actively experiencing a genital herpes outbreak. These women received modest compensation. Not a cure for herpes or a replacement for prescription antiviral medication. Individual results may vary. Data on file. See FemiClear.com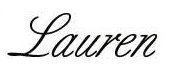 Are you following Fountain Of 30 on Facebook, Twitter, Instagram and Pinterest? We've got lots going on, so join in on the fun! Subscribe to our newsletter here. You don't want to miss a post and we promise not to bug you to death. We also started a Facebook Group called Growing Younger for women to discuss everything good and bad about being over 40. Be sure to listen to Lauren talk about all things anti-aging on the new podcast "Beauty is a Bitch!"
Please pin!