I am obsessed with puffy sleeves. Or more accurately, puff shoulders. But I have been all about sleeve details for a long time (remember the 80's? Dynasty?). A couple years ago I found a "fancy" puffed shoulder grey sweatshirt on the clearance rack at TJ Maxx for just $10. I had to have it. Well I wear that sweatshirt to this day constantly. Talk about cost per wear! I have it down to just pennies per wear and pretty soon it will be paying me! Now puffy shoulders and balloon sleeves are literally everywhere! In fact, extreme sleeves are one of the top trends for Fall 2020. And it's one trend that we are buying like crazy.
Puffy Sleeves
We started to see the puff-sleeve trend pop up on the Spring 2018 runways. Then appeared to be the season's newest must-have, but many were afraid to try it. However, maybe after being bombarded with it season after season for a couple of years it wore us down. Puff sleeves have clearly become more than just a momentary trend. The larger-than-life sleeve has presented itself in many variations: the balloon, the Juliet, the leg-of-mutton, and so on. But judging by the Fall 2020 runways at Fendi, Miu Miu, Alexander McQueen, Rodarte and JW Anderson (and now trickling into our favorite stores), you're going to want one of these statement pieces STAT. I don't think they are going away for a while and they are perfect for Zoom calls (make a statement while still wearing your sweatpants)!
Mind you, whenever I hear someone say "puffy sleeves" I think of the old Seinfeld "The Puffy Shirt" episode.
YES! I LOOK FORWARD TO #GROWINGYOUNGER
PLEASE SUBSCRIBE ME TO YOUR MAILING LIST.
Here is what I am talking about:
Even so, my lone grey sweatshirt is not enough. I want more! But my mission is to find something soft and snuggly like sweatshirts, tees and sweaters. Let's be honest, we are not going to be giving up comfort for a while.

15 Comfy Puffy Tops
1. Aqua French Terry Cashmere Puff Sleeve Crewneck Sweater, $188
2. Unique Bargains Women's Ruched Puff Sleeve Round Neck Top, $20.99
3. Sanctuary Thrills Tee Nocturnal Animal, $59
4. 525 Puff Sleeve Sweatshirt, $108
5. Forever 21 Sweater-Knit Puff-Sleeve Top, $17.99
6. LoveShackFancy Potter Puff Sleeve Cashmere Sweater, $495
7. Madewell Eaton Puff-Sleeve Pullover Sweater, $59.50
8. Z Supply Zoe Sweatshirt, $60
9. MUNTHE Knitted Sweater, $215
10. Express Ribbed Puff Sleeve Mock Neck Top, $40.60
11. GAMISOTE Womens Long Puff Sleeve T Shirt, $14.99
12. Banana Republic Square-Neck Puff-Sleeve Sweater, $73
13. ASOS Ribbed Sweater in Dark Green, $40
14. LA Made Stassi Top, $84
15. Splendid Women's Long Cashmere Blend Puff Sleeve Sweater, $56.69
How To Wear Puffy Sleeves
1. This top is the statement so keep the rest of your outfit basic. Remember it's all about proportions so you will want to wear skinny bottoms to keep the balance right. If you go with volume up top you'll want to keep it trim on the bottom.
2. Watch you don't pair your puff sleeves with too many patterns or the eye will not know where to focus.
3. These shoulders will bring the eye up so make sure your hair and makeup are on point.
Shop Tops With Puffy Sleeves

Will you be wearing the puffy sleeve top trend?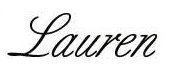 Read more of our fashion over 40 posts like The Latest Fall Pants Trends For Women Over 40 and The Top Sweater Trends For Winter 2020.
This post contains affiliate links which may give us a commission at no additional cost to you.
Are you following Fountain Of 30 on Facebook, Twitter, Instagram and Pinterest? We've got lots going on, so join in on the fun! Subscribe to our newsletter here. You don't want to miss a post and we promise not to bug you to death. Oh and we also started a Facebook Group called Growing Younger for women to discuss everything good and bad about being over 40. Be sure to listen to Lauren talk about all things anti-aging on the new podcast "Beauty is a Bitch!"
Image Layouts: Fountain Of 30
Please pin!