This is a sponsored post with FunkAway and BraVoMark. All opinions are however, mine.
Be gone disgusting sweaty boy clothes and shoe odors! Superhero mom is armed with FunkAway!  As much as I would like them to stay babies forever, my two sons are getting older…and athletic. And with that comes some pretty smelly clothes and footwear. Who am I kidding? Their rooms are starting to ripen and smell not so fantastic either. Living in a house with all boys (and a man) is wonderful but stinky. Sadly Febreeze gets me only so far. It's time to destroy pesky odors with FunkAway.
I tease my little one he's got the "funk" because he just gets super stinky and even though he showers nightly he's too young for deodorant. Don't even get me started on his shoes. Funk is real. It comes comes from sweat, but it's not the actual perspiration itself that stinks. That odor actually emits from bacteria that feeds on the sweat and then out-gases the nasty odor. That's right, they are bacteria farts! WTF? (That stands for What The Funk).
YES! I LOOK FORWARD TO #GROWINGYOUNGER
PLEASE SUBSCRIBE ME TO YOUR MAILING LIST.
Enter FunkAway! Their product line of sprays and a detergent were scientifically designed to eliminate that nasty funk, or bacteria smell. You might be thinking, how does it do that? FunkAway is formulated with a unique, patented compound called OM Complex™ that attacks the Funk created by hard days on the soccer or football field, hockey rink, basketball court or just a stinky life in general.
Upon contact, FunkAway attacks the odor. It absorbs the odor molecules, encasing them in a bubble. Inside the funk-proof bubble, the odor is broken down. The final result is No more Funk. I can't believe the nasty odors are truly gone. I used to launder their clothes even adding fragrance crystal laundry additive to mask the odor but they smelled flowery and still had a lingering smell that was unpleasing.
I swear FunkAway made the laundry smell amazingly fresh and not "girlie." If you have a house filled with athletic gear and shoes and are sick of the smell, you owe it to yourself and the people who enter your home to buy this stuff.
FunkAway has two products you need to get now! There is an odor eliminating spray that you can use anywhere and on pretty much everything that stinks (that includes your car, their bedrooms, near the litter box or on the dog's bed). There is also a laundry booster which will show those odoriferous uniforms you mean business.
While there are certainly an abundance of deodorizing and odor eliminating products on the market today, there is nothing I have tried to this day that is better at removing offensive funk immediately and permanently than FunkAway.
For more information and to purchase visit FunkAway.
Be sure to take advantage of the following FunkAway holiday promotions:
Black Friday/Cyber Monday
• Free shipping weekend – 12:01am Thursday (November 23) -11:59pm Monday (November 27)
Holiday Season
• Buy $12 worth of FunkAway product and get a free Traveler size (3.4 oz) to add to as a Stocking Stuffer. Because nothing is more subtle than this in a stocking! 12:01am Tuesday (November 28) – 11:59 Monday (December 25)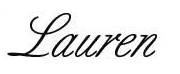 Are you following Fountain Of 30 on Facebook, Twitter, Instagram and Pinterest? We've got lots going on, so join in on the fun! Subscribe to our newsletter here. Oh and we also started a Facebook Group called Aging Backwards for women to discuss everything good and bad about being over 35.