I know I have been really mean about Crocs in the past but as I have admitted before, sometimes it takes me a while (in this case a decade or so) to warm up to a trend and embrace it. I have come around. So I am taking a new stance on Crocs!
Let's face it, Crocs come in a ton of fashionable colors and prints and who can resist shoes that have holes and allow your feet to breathe? They are waterproof so you can take them straight from the beach to the garden! Mario Batali and his orange Crocs have secretly made me swoon for years. Or maybe it was his food. Either way. I have spent a lot of time in hospitals over the past couple of years and learned nurses and doctors love them too so maybe I was wrong. I mean what else can you ask for? And you sure can't beat the price!
Crocs for spring
Check out some of the amazing colors and print Crocs I have picked out. I myself am pining for the Wonder Woman pair!
YES! I LOOK FORWARD TO #GROWINGYOUNGER
PLEASE SUBSCRIBE ME TO YOUR MAILING LIST.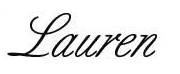 Are you following Fountain Of 30 on Facebook, Twitter, Instagram and Pinterest? We've got lots going on, so join in on the fun! Subscribe to our newsletter here. Oh and we are now on Snapchat too!
APRIL FOOLS! Did you really think I would change my mind about Crocs? Never! Are you freaking kidding me? I hate Crocs! Puleeze!