I've already confessed I look at Mother's Day gift guides for inspiration for myself. I pick out my own gifts these days. This is what it has come to. Not so much to buy the items for myself, but to make a list I subtly leave for my family. I also like to give gifts to my girlfriends (who are also moms) because I believe we should all celebrate each other. I mean, who doesn't like to receive a gift and feel loved on Mother's Day? (And yes, dog moms count.) I have put together Mother's Day gifts that might not be unique, but will be treasured. So if you are looking for Mother's Day gifts …here are 12 of the best Mother's Day Gift Ideas for 2023.
The Best Mother's Day Gift Ideas
If your husband snores you are going to love this sound machine! Besides, wellness starts with a good night's sleep! This one uses state-of-the-art technology to generate dynamic, realistic fan sounds, white noises and ocean sounds to help block intrusive noises so you can relax, concentrate and fall asleep easier. It features ten fan sounds, ten white, pink and brown noises, and two variations of ocean noises.
YES! I LOOK FORWARD TO #GROWINGYOUNGER
PLEASE SUBSCRIBE ME TO YOUR MAILING LIST.
Stay on trend and functional with super stylish, hair accessories from Pixie Woo—perfect for putting her hair up after a long day! From mini clips to XXL claw clips, this brand provides a claw clip for every hair type that won't break, nor break your beautiful hair.
Sophie Blake NY is a jewelry and lifestyle brand for the chic and artful soul. With the motto of "quality over quantity," she believes jewelry is as sentimental as it is empowering. These gorgeous lightweight earrings are the perfect mid-length style. The oval motif has a beautiful organic detail in the corner and a large 10mm stone at the top.
Get organized in style with beautiful and functional pouches. Lu & Elle uses beautiful ethnic fabrics and interesting details to embody a relaxed, yet playful wanderlust vibe. This one is my fave and it's on sale!
Do your readers fog up every time you cook? Sip a hot drink? Open the dishwasher? Put on a mask? Imagine being able to wear your readers in the shower! Wouldn't it be wonderful to be able to read your shampoo and conditioner labels? Then you need ShowerSpecs, and so does Mom! They are the first anti-fog readers that will allow you to see with clarity at all times. And they are stylish to boot.
Mom will love this manuka honey! Not only does it taste great, it delivers proven health benefits in gastrointestinal, immune support, skincare, haircare, first-aid, wound care, and oral health areas.
Dignity Coconuts is committed to promoting dignity and sustainability through their products, which are handcrafted by local farmers using traditional techniques. Their Clean Beauty Kit includes a Natural Fiber Body Brush and Body Oil, which are made with natural and organic ingredients that are safe, gentle and effective for all skin types. The Natural Fiber Body Brush helps exfoliate dead skin cells, stimulate blood circulation, and improve lymphatic drainage, while the Body Oil helps moisturize, nourish, and protect the skin with its natural and nutrient-rich formula.
Sea moss gel is all the rage because it helps with inflammation, healthy mucus membrane support, digestive health, thyroid support, and mental and reproductive health. The Transformation Factory is a black-owned and operated business founded by entrepreneur Alexiou Gibson. The brand offers premium wildcrafted Sea Moss gels in raw and fruit flavors featuring all the essential minerals for the human body. Give Mom these three best-sellers to try!
Capture her favorite memory with personalized jewelry handcrafted with beach sand, sea shells & earth elements. Simple and elegant, this gold vermeil cuff bracelet can be dressed up or dressed down, and it's the perfect addition to any bracelet stack. And it can be personalized with sand or earth elements. I have one with aquamarine and I adore it.
Want her to feel like she's walking on cotton candy clouds? Then she'll need Hello Mello's super fluffy slipper sandals featuring padded soles, warm vegan fur and an open toe design to keep feet cozy without getting too hot. They're available in 3 color ways.
Pop Bags are so much fun! Made in Florence, each bag is unique and crafted with unparalleled workmanship. You can snap it apart and snap it up to another color panel to create her own unique bag. Made of genuine Italian leather with a croc-embossed impression, this modern mini convertible purse will become her favorite accessory. The leather is scratch-resistant and the texture is rich. It features a removable gold-tone chain so she can wear it crossbody, sitting at the elbow or as a handbag.
Give Mom great tasting chocolate without the extra sugar. Guilt, permission and shame should never drive our decisions around food, and the less we have to think about food, the easier it will be to live our lives. Thankfully Mode exists to give us another option to enjoy chocolate. Their bars come in milk and dark chocolate.
Which is your favorite Mother's Day gift idea for 2023? Do you like to buy gifts for all the moms you know?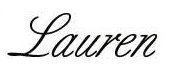 You may also like to read 5 of The Best Spring Dresses for Women Over 50: Splurge or Steal and Our Favorite Fashion Prints For Spring 2023 (That Aren't Florals).
This post contains affiliate links which may give us a commission at no additional cost to you.
Are you following Fountain Of 30 on Facebook, Twitter, Instagram and Pinterest? We've got lots going on, so join in on the fun! Subscribe to our newsletter here. You don't want to miss a post and promise not to bug you to death. Join our Facebook Group called Growing Younger where women discuss everything good and bad about being over 50. Additionally Lauren hosts a bi-weekly podcast called Beauty is a Bitch! and an Instagram Live series called "Growing Younger Gabfest with Lauren."
Please pin!