This is a sponsored post for SheSpeaks/Philips
A razor is just a razor right? Like you, I never gave razors much thought until I tried the Philips SatinShave Advanced Wet & Dry Women's Rechargeable Electric Shaver. If you're looking for the next best thing in shaving (I call it luxury shaving), then you owe it to yourself to get yourself one. Philips SatinShave Advanced provides an incomparable clean, close, and comfortable shave on your legs, underarms, bikini area, and wherever else on your body. With its anti-slip grip, it can be used wet or dry giving you smooth skin even in the bath or shower. Its floating foil shaving head with pearl-tip trimmers provide a closer, more even shave and protects your skin from irritation. This shaver was specifically designed for sensitive skin. The rechargeable lithium-ion battery provides 1 hour of cordless use after an 8-hour charge, so you can leave it in the shower for a while.
Philips SatinShave Advanced Electric Shaver For Women

The first time I tried it (right out of the box) I used it on dry skin. Normally, I would get some irritation if I ever tried using a regular razor on dry skin. Then, I just had to test it in the shower where I used it instead of my regular razor for sensitive skin. Well I was amazed at how much better this shave was! Every single time I take a shower, I run a razor over my legs and underarms, without much thought. But this shave was better than any I have ever had before. I guess you never know what you are missing until you try something new …and then you can't go back. Then I tried it in the tub and what can I say? I threw my old razor away.

YES! I LOOK FORWARD TO #GROWINGYOUNGER
PLEASE SUBSCRIBE ME TO YOUR MAILING LIST.
About Philips SatinShave Advanced
The Philips SatinShave Advanced shaver head has a floating foil which flexes from side to side. Therefore, it closely follows the body's contours as it glides across the skin, never losing contact. Fewer hairs are missed and there is less need to go over the same area repeatedly (like the knees). I have very sensitive skin and the shaver is so gentle, I get zero irritation like I can from regular razors. Yet, this shave is seriously the smoothest I have ever achieved, I had no idea what I was missing. There is also an indispensable trimmer in the shaver head for tackling longer hairs like the bikini area.
What's Included
Philips SatinShave Advanced Shaver
Bikini Trimmer Comb
Soft Glide Cap
Efficiency Cap
Travel Pouch
Cleaning Brush
Power Adaptor (120V AC)
A battery indicator light shows the charging & battery level, so you're never surprised by a low battery mid-treatment and Philips SatinShave Advanced comes with a two-year warranty.
Click here to purchase Philips SatinShave Advanced at Amazon.com and use the promo code SATINSHAVE at checkout for 10% off!
Have you tried Philips SatinShave Advanced yet? If so, what are your thoughts? Leave your review on Amazon.com.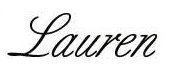 Photos: Gretchen Murcott for Fountain Of 30
Are you following Fountain Of 30 on Facebook, Twitter, Instagram and Pinterest? We've got lots going on, so join in on the fun! Subscribe to our newsletter here. You don't want to miss a post and we promise not to bug you to death. Oh and we also started a Facebook Group called Growing Younger for women to discuss everything good and bad about being over 40. Be sure to listen to Lauren talk about all things anti-aging on the new podcast "Beauty is a Bitch!"
Please pin!