I've already had braces. I wore them for years. They made my teen years hell. In fact, there are scores of family photos of me purposely NOT smiling because I was too embarrassed to display my metal mouth. I paid my dues. Yet, now, as a middle-aged woman, my teeth have shifted and become crooked and I am not happy about it. Not one bit. You may not notice it, but I do! So I did something about it. I am now in my second month of wearing SmileDirectClub teeth-straightening aligners. This wonderful alternative to braces is helping me discretely (they are clear, after all) be on the way to a perfect smile (again).
SmileDirectClub For Over 40 Perfect Smiles
My Smile
I inherited my mom's small mouth and my dad's larger teeth and the two never worked well together. By 7th grade it was apparent I was going to look like Quasimodo if there was not some sort of intervention by an orthodontist. I spent an exorbitant amount of time in the orthodontist's office and wearing braces. During my sophomore year of high school, I was just about to get them taken off when my mom noticed my upper lip protruded a bit. So out came 4 molars and I got to spend another year in braces. I hated my mom at that time, but she was right (Why are moms always right?). My parent's used to tease me that I really had a million dollar smile…and I practically did.
I had the permanent retainer put on the inside of my bottom teeth and wore my removable upper retainer to bed religiously, for about a year. I don't remember when that bottom retainer came out, but it did. Then I lost the other one, and finally I had perfectly straight teeth. Life was good. Until I noticed my left eye tooth starting to turn upward in my mid 20's. I had it cosmetically fixed, but then, in my mid 40's, I started noticing my teeth were not only starting to shift, but crossing into one another. It was like my mouth was shrinking and my teeth had nowhere to go. Nobody warned me about this aspect of aging.
YES! I LOOK FORWARD TO #GROWINGYOUNGER
PLEASE SUBSCRIBE ME TO YOUR MAILING LIST.
Crooked Teeth Are the Telltale Sign Of Middle Age
What causes crooked teeth in adults? Age! Now that my teeth have shifted and look less straight I find myself noticing it on others. Maybe I'm just checking for validation that I'm not alone. Besides yellow teeth, one of the drop-dead giveaways of middle age is crooked teeth. It doesn't matter how straight your teeth once were, they will eventually shift. I started to become obsessed with my teeth. Teeth whitening I could do on my own, but straightening them was going to be a little harder.
Braces (again) were not an option, but discreet aligners were. So, I sought out SmileDirectClub, who were thankfully amenable to my pleas to fix my crooked teeth. After all, I'm surely not the first over-40 person who was freaked out over my teeth shifting.
About Smile Direct Club
SmileDirectClub was founded on a simple belief: everyone deserves a smile they love. Recognizing an opportunity to increase access to affordable orthodontic care, the company pioneered teledentistry and became the market leader of doctor-directed, remote invisible aligner therapy. A digital network of more than 240 state-licensed dentists and orthodontists approve and oversee customer club members' SmilePlans from start to finish.

How Smile Direct Club Works
Once you have determined that you are ready to straighten your teeth with aligners, simply contact SmileDirectClub to make a 3D image of your teeth to see exactly what's going on and align your smile. There are two easy ways to do this. First, you can visit a SmileShop for a 3D digital scan of your smile. That's what I did. Or, if there isn't a location near you (there are over 220 locations right now and more opening all the time), they can build it using their at-home impression kit. Your 3D smile is then reviewed by a duly licensed dentist or orthodontist, who will guide your new smile from beginning to end. This at home teeth alignment treatment plan lasts, on average, for 6 months.
I was in the office for a total of 30 minutes, and I left excited because my entire kit would arrive in 2-3 weeks. As soon as I got home, I registered online. Within a few days I was emailed a preview of how my smile would transform, which was really exciting. Then they got to work on my specific aligners that will guide my teeth into alignment. The biggest surprise? My kit arrived in a little over a week! And there was also a premium teeth whitening kit, so my teeth will be even whiter than they already are (another sign of aging, remember?).
Inside the box are easy-to-follow instructions, a retainer case, a lip balm, the whitening kit and a few other goodies. Basically you pull out the tiny packet that holds that week's aligners and wear them all day and night, except when you drink hot liquids or eat. That's it. Some aligners you wear for one week and some for two. I bought an extra retainer case to keep in my kitchen (I had a scary incident where I found them in the garbage because I had wrapped them in a napkin). The other one stays in my handbag.
The best part is that there are no trips to the dentist or orthodontist for check-ups. Instead, dentists/orthodontists monitor your progress remotely through the SmileCheck portal, checking in every 90 days or as needed. Remember when I signed up on their site? Well they also send me email reminders when it's time to switch to my next set of aligners. I love that.
Do The Aligners Hurt? And Other Questions You Might Have
No, the aligners do not hurt. I was told to start my new aligners at night because you don't feel them as much while you sleep. The first set was a little uncomfortable for the first few days since my teeth were like, "Huh? What's going on?" Now that I am entering my second month, I don't really feel them anymore. In fact, I was a little self-conscious about wearing them initially but frankly nobody even notices. I once took them out before eating with a friend and she was shocked I was wearing them. She had no idea.
Does the Smile Direct Club work? Yes. So far it has been working for me and when you see the before and after pictures of all of their happy clients on their site, you will understand why.
Is Smile Direct Club Safe? Of course it is! I wouldn't do it if it weren't. The whole process is monitored by licensed dentists and orthodontists. Plus they email and check up with you regularly.
The Cost Of Smile Direct Club
Aligners are priced at only $1850 or a $250 down payment and $80 a month for 24 monthly payments. There are no credit checks and no forms to fill out. Everyone qualifies, which is part of their access to care philosophy. Don't forget this includes the box with ALL the aligner trays needed for the entire duration of their treatment, which are clearly labeled with dates indicating when it's time to switch them out. Considering that my first go-around with actual braces cost more than this (and that was back in the olden days) this is an affordable teeth-straightening alternative.

I've been sharing my SmileDirectClub journey on Instagram Stories so please check them out! I will also write a follow-up post later this summer when I am finished with my treatment. Who doesn't want to see my Smile Direct Club before and after photos? By then I will have moved on to wearing my retainer while I sleep at night to ensure that my teeth stay straight. I will be wearing it for the rest of my life. Lesson learned.
To learn more or to make an appointment visit SmileDirectClub! I'm so glad I did. I'm terribly excited to see my new and improved smile!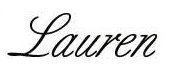 Disclaimer: Product received for review but opinions are expressly my own.
Are you following Fountain Of 30 on Facebook, Twitter, Instagram and Pinterest? We've got lots going on, so join in on the fun! Subscribe to our newsletter here. You don't want to miss a post and promise not to bug you to death. Oh and we also started a Facebook Group called Aging Backwards! for women to discuss everything good and bad about being over 40. And check out Lauren's #agingbackwards Car Confessions on our Facebook page.
Please pin!