I'm going to be honest, I'm not normally a fan of inexpensive shoes. Mostly because they usually hurt my feet. I know that is a gross generalization, but over the years I have found it to be true. Also, my more expensive shoes tend to last longer which makes them worth the investment. Therefore you know what I am going to say – if you want a trendy shoe that you know you will only wear one season or a pair of espadrilles for summer that you know will only last one season – go for the cheaper pair.
Here are some tips for inexpensive shoe shopping. Just like clothing, make sure the seams line up if there is a pattern and check the soles. Hard as rock rubber soles are not good for your back (I should know). I always look at the soles of shoes and if the rubber does not move or flex in the slightest I know they are trouble. Leather soles are generally the most comfortable, but not typically found on many inexpensive shoes.
ASOS is my go-to for trendy inexpensive shoes (even Zara's shoes can come in over $100 easily). Oddly when I do wear my ASOS shoes I get the most compliments, figures right? Another tip with "inexpensive" shoes is to stay away from too faux-looking leather (you know what I mean) and stick to black.
YES! I LOOK FORWARD TO #GROWINGYOUNGER
PLEASE SUBSCRIBE ME TO YOUR MAILING LIST.
I went ahead and picked out shoes and boots that are currently under $100. Some are on sale and others are for summer, but many you can wear right now. Oh and if you have not yet bought a pair of Chelsea style rubber rain boots, I suggest you do so now. I wear mine all the time (which basically says we have been having a very wet winter) and most pairs come in well under $100.
Here are my Under $100 Shoe Picks;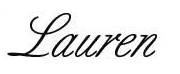 Are you following Fountain Of 30 on Facebook, Twitter, Instagram and Pinterest? We've got lots going on, so join in on the fun! Subscribe to our newsletter here. Oh and we are now on Snapchat too!