As I grow older, it gets easier and easier to talk about anything and everything. I also like to inform women about things I am sure they will want to know about. Well did you know you can get vibrators at Target and Walmart? You don't have to go to a sex shop to pick them up anymore! plusOne offers really cool-looking, sculptural little devices you can get in a variety of colors and designs to suit your needs. They have everything from a tiny but powerful travel bullet to their their latest design called the Air Pulsing Arouser. These high quality devices are rechargeable, safe to use in the shower, and they cost under $35 each!
plusOne Sexual Wellness Vibrators

plusOne vibrators come in a beautiful box that is pretty enough to give as a gift. (Now that's an idea!) Better still they are all relatively discrete looking. Masturbation is a private and personal matter, but there's nothing to be ashamed of. As women we should embrace our sexual wellness! This simple act of self-care has health benefits too! It can increase dopamine, reduce stress and improve your sleep. It's also a great conversation starter in the bedroom to help you and your partner better communicate your needs.
YES! I LOOK FORWARD TO #GROWINGYOUNGER
PLEASE SUBSCRIBE ME TO YOUR MAILING LIST.
Embrace Your Sexual Wellness
plusOne is on a mission to empower women to embrace their sexual wellness! They are the first brand to make high quality sexual wellness devices and products that are accessible at mass retailers at affordable prices. The ones pictured here are available at Walmart and Target and all are under $35! Come on, admit it, who actually gets out of Target with only the detergent they went in for? I too fall under the Target spell and walk out with more than I intended to buy. If I get out for less than $100 it's a miracle. So why not toss a vibrator into your cart next time you are there? See? Target truly is the happiest place on earth (a friend gave me a t-shirt that reads "Target is my happy place.")!
My Top plusOne Picks:
Small and discreet, the plusOne vibrating bullet from Target offers precise stimulation and includes a convenient travel bag and finger sleeve. Walmart also carries a version of the vibrating bullet.
The newest of the line, the plusOne air pulsing arouser is now available at Walmart. It offers a unique sensation, harnessing delicate air pressure for gentle, yet powerful stimulation.
With 10 vibration settings and its super-soft body-safe silicone, the plusOne Personal Massager from Walmart delivers pleasurable sensations just where you want them.
plusOne's dual vibrating massager brings pleasure to a new level. With two motors and independently vibrating tips, this rabbit vibrator is versatile with a setting for every mood. It will will excite you both inside and out. This style is available at both Target and Walmart.
All plusOne sexual wellness devices feature
• up to 10 different vibration settings
• body safe silicone with soft touch finish
• waterproof

• super soft, smooth & flexible
• ultra hygienic & easy to clean
• quick charging via USB (cable included) with lithium ion battery system
Embrace your sexual wellness with plusOne! For more information visit myplusOne.com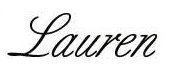 Disclosure: This post is sponsored by Clio plusOne, but all opinions are my own.
Are you following Fountain Of 30 on Facebook, Twitter, Instagram and Pinterest? We've got lots going on, so join in on the fun! Subscribe to our newsletter here. You don't want to miss a post and we promise not to bug you to death. Oh and we also started a Facebook Group called Growing Younger for women to discuss everything good and bad about being over 40. And check out Lauren's #growingyounger Car Confessions on our Facebook page.
Photos: Gretchen Murcott for Fountain Of 30
Please pin!