This post is in partnership with Oral-B.
While we are still in the beginning months of 2019, make it your goal to focus on yours and your family's oral health! If you are still using a manual toothbrush, why not #PowerUp with Oral-B?
I made the switch a few months ago and at my recent checkup with my dentist he commented that my teeth and gums were in the best shape he had ever seen for me. Score! It was one of the quickest visits I've had and I left very proud. I knew the difference was because of my electric toothbrush. Did you know you can also #PowerUp your oral care routine without breaking the bank?
YES! I LOOK FORWARD TO #GROWINGYOUNGER
PLEASE SUBSCRIBE ME TO YOUR MAILING LIST.
Oral-B, the #1 dentist-recommended toothbrush brand worldwide, has a completely affordable option for those looking to make the switch from battery and/or manual to electric, yet don't want to spend too much. The Oral-B 1000 brush is under $65 and removes 300% more plaque along the gum line than a regular manual toothbrush. This rechargeable toothbrush with clinically proven superior 3D cleaning action oscillates, rotates and pulsates to break up and remove more plaque than a regular manual toothbrush.
It's not only me that sees the difference! According to Business Insider, "The Oral-B Pro 1000 is the best electric toothbrush because it's budget-friendly, highly effective, and compatible with a wide range of replacement brush heads." At this price you can and should get one for every member of your family. Once you make the switch you won't be able to go back. Trust me!
Purchase this great brush here: http://spr.ly/FountainOf30-PowerUpOralB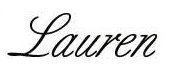 Are you following Fountain Of 30 on Facebook, Twitter, Instagram and Pinterest? We've got lots going on, so join in on the fun!
Please pin!