Meow. Spring's sexiest heels are about to get really low. How low? Kitten heel low. That's great news for those of us who just can't do high heels anymore but still want a hot shoe that screams sex appeal. This is one trend to buy and wear now kitten heels. They have gone in and out of trend forever, and luckily, they are back in a big, bad way.
According to Wikipedia a kitten heel is a short, slender heel that's usually 1 to 2 inches high, with a slight curve setting the heel in from the back edge of the shoe. The style was popularized by Audrey Hepburn in the late 50's.
How To Wear Kitten Heels
Kitten heels used to be reserved for teens too young for heels but now they are widely accepted and ideal for women of any age. Great news, right? The truth is, you can wear kitten heels with just about anything in your closet. They look just as perfect with a midi skirt as they do with a cuffed pair of jeans. Wear them instead of flats or instead of heels.
YES! I LOOK FORWARD TO #GROWINGYOUNGER
PLEASE SUBSCRIBE ME TO YOUR MAILING LIST.
Word of Kitten Heel Caution
If you are a little klutzy like me, be careful with kitten heeled mules. Since mules don't hold your foot into the shoe very well, and you are teetering on a thin peg of a heel, you could wipe out. At least that was my experience with a pair of Jimmy Choo kitten heel mules I owned about a dozen years ago. I had consumed a cocktail (I was not drunk) and tried to walk quickly in them and did a face plant in public. It was mortifying and painful. Those shoes were on eBay within a week. I'll personally stick to a true shoe (with a back), but if you have good balance go for the mules style too.
Shop FOr KITTEn HEELS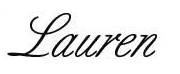 Are you following Fountain Of 30 on Facebook, Twitter, Instagram and Pinterest? We've got lots going on, so join in on the fun! Subscribe to our newsletter here. Oh and we also started a Facebook Group called Aging Backwards for women to discuss everything good and bad about being over 40.