This is sponsored post and giveaway.
How long have you been using Oral-B toothbrushes? I know I have ever since I can remember. After all, Oral-B is the #1 dentist-recommended toothbrush brand worldwide! Just in time for the holiday season they are promoting their most technologically advanced electronic toothbrush, the Oral-B GENIUS 8000. So now you can really brush like your dentist recommends.
About Oral-b Genius 8000
The Oral-B GENIUS 8000 syncs with the Oral B app on your smartphone and combines groundbreaking Position Detection Technology with Triple Pressure Control and the Professional Timer to help you brush all areas of the mouth, for the proper amount of time while avoiding brushing too hard. This means you will brush your teeth just like your dentist recommends. You can even share brushing data with your dentist or hygienist and have them input customized guidance into the app! But even if sharing your brushing habits with your dentist is not appealing to you, using an electric toothbrush can actually help you improve your oral hygiene.
YES! I LOOK FORWARD TO #GROWINGYOUNGER
PLEASE SUBSCRIBE ME TO YOUR MAILING LIST.
Simply put, The Oral-B Genius 8000 Power Rechargeable Electric Toothbrush delivers healthier gums and stronger teeth and is designed to help you brush the right way. After trying it I can attest the Position Detection technology ensures you never miss a zone. The brush and app also provide time coaching to make sure you brush the recommended 2-minutes (no more singing Happy Birthday twice) and includes a pressure alert to protect your gums from over-brushing (yes, you can over brush). The dentist-inspired round brush surrounds and cups each tooth with dynamic oscillating, rotating and pulsating movements to remove up to 500% more plaque than a regular manual toothbrush!
The Genius Pro 8000 comes with the following features:
2-minute timer with 30-second reminders for even coverage
Pressure sensing tech that alerts you if you're brushing too hard
Bluetooth connectivity with "position detection" so you don't miss a spot
6 cleaning modes: daily clean, gum care, sensitive, whitening, tongue cleaning and pro-clean mode
Long-lasting, rechargeable battery with up to 12 days of battery life on a single charge
Smart travel case that can charge your toothbrush and phone on one outlet
Holiday Giveaway
Just in time for the holidays Oral-B is giving one (1) lucky Fountain Of 30 reader an Oral-B GENIUS 8000 worth $175. This is a super fast giveaway. You don't have time to dally. What do you have to do to win? Simply fill out the form below. Now since we want you to have this in time for Christmas, here is how we are going to do this. I am going to pick three (3) finalists at random on Wednesday, December 21, 2017 at 1pm EST. Each finalist will be sent an email from me (Lauren). Whoever replies to me (the fastest) with their mailing address (that means your proper name and shipping address – no PO boxes will be accepted) will win. The final winner will be then notified it's on its way. Therefore the final winner should be able to place their Oral-B GENIUS 8000 under the Christmas tree.
[gravityform id=11 name=11 Oral-B GENIUS 8000 Giveaway 11 ajax=true]
Open to US residents only. International entries not accepted. Current Fountain Of 30 subscribers must re-enter for every giveaway in order to be eligible.
LIMITATIONS OF LIABILITY. Sponsor assumes no responsibility for any error, omission, interruption, deletion, defect, delay in operation or transmission, communications line failure, theft or destruction or unauthorized access to, or alteration of, entries. Sponsor is not responsible for any problems or technical malfunction of any telephone network or telephone lines, computer on-line systems, servers, or providers, computer equipment, software, failure of any e-mail or entry to be received by Sponsor on account of technical problems, human error or traffic congestion on the Internet or at any Web site, or any combination thereof.
SUBSTITUTIONS. In the event that the sponsor is unable to provide the prize as outlined in the giveaway, Fountain Of 30 and its co-sponsors at their sole discretion may provide a substitute prize of equal or greater value without further compensation to the prizewinner.
Good luck and Happy Holidays.
Learn more or purchase the Oral-B Genius here.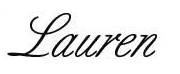 Disclosure: this is a sponsored post but opinions are expressly my own.
Are you following Fountain Of 30 on Facebook, Twitter, Instagram and Pinterest? We've got lots going on, so join in on the fun! Subscribe to our newsletter here. Oh and we are now on Snapchat too!