This is a sponsored post.
It's something a lot of women don't want to talk about, but as you know, I'm always willing to go there. You don't have to be old to have bladder control or leaking issues. In fact, if you've had a couple of kids and have sneezed while walking down the street pushing a stroller, you might know what I'm talking about. Thankfully we now have Always Discreet Boutique which are groundbreaking bladder leak underwear with the look, feel and fit of real underwear.
Gone are the days where you have to either wear a panty liner or hideous, bulky granny panties that dare I say…look like and feel like adult diapers? Always Discreet Boutique is on a mission to deliver maximum bladder protection, made beautiful. The truth is new Always Discreet Boutique underwear was created after talking to, and learning from, thousands of real women who experience bladder leaks and feel there shouldn't have to be a trade-off between maximum protection and a product that makes them feel beautiful. They actually look like cute underwear you won't mind wearing!
YES! I LOOK FORWARD TO #GROWINGYOUNGER
PLEASE SUBSCRIBE ME TO YOUR MAILING LIST.
The Launch Event
Last week I had the opportunity to learn about Always Discreet Boutique first-hand. I attended an event where I was primped with hair and makeup to feel beautiful and was able to touch and learn about Always Discreet Boutique underwear first-hand. I learned there are real women like myself who occasionally have some issues in this area. It can cause not only embarrassment, but interfere with social and dating lives.
Always Discreet Boutique heard women's concerns and is on a mission to shift the perception of bladder leak protection through the creation of a beautifully designed product that offers maximum bladder leak protection with the look and feel of real underwear. The disposable panties are made with silky-soft fabric and curve-hugging contours that come in a rosé color with delicate lace prints. The design was inspired by fashion trends and was created with input from fashion designers. Therefore, they are underwear that can be paired with your favorite bra with pride.
But the best part is that Always Discreet Boutique also offers incredible performing protection. Hidden inside is a super-absorbent core with unique RapidDry™ technology that absorbs leaks in seconds (we got to see just how much in a demonstration), OdorLock technology that helps neutralize odors instantly and continuously, and Absorbent Gel Material (AGM) that locks the fluid deep within the core and away from the body so you feel dry and fresh all day long.
There shouldn't have to be a trade-off between bladder leak protection and feminine underwear to make women feel beautiful and confident. In fact, nobody will know you are wearing them…even with skinny jeans.
Let me re-assure you, you are not alone. Here are some stats about bladder leaks:
1 in 3 women experience bladder leaks1
2 in 3 women who have tried bladder leak underwear avoid wearing them all together, even when they know they need them2
88% of women say they would be more likely to wear bladder leak underwear if it looked and felt like regular underwear2
That's why Always Discreet Boutique was designed with input from real women who were frustrated with the current bladder leak underwear on the market. Therefore, they are giving women their confidence back with maximum bladder protection, made beautiful.
1Fem Care AI analysis – "Nielsen Homescan Panel ending March 2012 looking at Fem Care purchases in HH 50+ that have no teenagers at home." 
2The Always Discreet Boutique Online Study was conducted by MSLGROUP Research and surveyed a total of 803 Americans. There was a nationally representative sample group of 803 females aged 18 and older. The survey was implemented between the dates of August 11, 2017 through August 16, 2017.
To purchase and/or learn more about Always Discreet Boutique please visit http://AlwaysDiscreet.com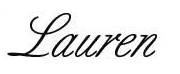 This is a sponsored post.
Are you following Fountain Of 30 on Facebook, Twitter, Instagram and Pinterest? We've got lots going on, so join in on the fun! Subscribe to our newsletter here. Oh and we also started a Facebook Group called Aging Backwards for women to discuss everything good and bad about being over 35.