When it absolutely, positively has to be there overnight! OK, maybe not but I'm sure you all want something for Mother's Day right? I mean besides not cooking a meal or cleaning a single dish all day. Or maybe you need ideas for your own mom. If your family or husband needs some not subtle hints and is notorious for running to the store the Saturday prior they are going to be in for a rude surprise. So I picked out these 11 last-minute Mother's Day Gifts which will all be delivered in time.
Last-Minute Mother's Day Gift Ideas During A Pandemic
For New Mothers
If you are (or know of) a new mother who checks to make sure your baby is still breathing 100 times a night you are going to love this Owlet Smart Sock Baby Monitor! Track your baby's heart rate and oxygen levels while they sleep using clinically-proven pulse oximetry, and be notified if something appears to be wrong. Have complete peace of mind knowing you can keep track of your baby's heart rate and oxygen levels from anywhere. Now go back to sleep.
For The DIY Mom
Craft your days away with the Cricut Explore Air 2. It will flawlessly cut over 100+ different types of materials including premium vinyl, iron on and htv vinyl, cardstock, faux leather, adhesive foils, specialty paper, poster board and much more. So now you can make custom stickers, personalized home decor, gifts and party favors, unique greeting cards, custom designed apparel, and whatever else you can think up!
YES! I LOOK FORWARD TO #GROWINGYOUNGER
PLEASE SUBSCRIBE ME TO YOUR MAILING LIST.
For The Mom Who Has Been Drinking a Ton of Wine to Stay Sane
I can't be the only one whose wine consumption has picked up 5 fold. By combining ancient ingredients with natural roots, berries, and juices, Tou.Ta.Lou has created a pre-party wellness shot that stops your hangover before it starts. Take a Revive shot before you drink. Yet, for even better results, drink another Revive before bed. Then wake up hangover free.
For The Mom With Fried Hair
You would think all this time off from not coloring and styling would give us gorgeous hair but some of us need some extra help!
For The Mom That Needs a Brand New Bag
It's probably going to be summer before we are free to roam again. And when we can she will LOVE this Lulu Dharma woven tote which is perfect for summer. And also mirror outfit selfies right now!
For the Mom That CSS (Can't See Sh*t)
You have to love a monocle that doubles as a necklace. I know I do. It's much prettier and convenient than the cheaters you have stashed all over the house and in every bag you carry.
For The Mom That's Into Her Health
AvoCollagen combines heart-healthy avocado oil with collagen peptides, for unprecedented health and skincare benefits. Avocado oil, an anti-inflammatory nutrient powerhouse that is easy to digest, uniquely increases collagen production while moisturizing and nourishing skin. AvoCollagen also promotes flexibility and recovery by strengthening connective tissue and supporting bone health. It's gluten-free, keto-friendly, paleo-friendly and has zero artificial ingredients.
For The Mom Who Wants To Master Pasta Making
You know she secretly wants one but would never buy it for herself. And she's got nothing but time.
For The Mom That Hasn't Worn Makeup in Months
You will love this easy to use kit that even has foundation! Now watch some YouTube instructional videos and have at it.
For The Mom Who Feels She Looks Haggard
I personally adore Pause Well Aging Products because they are specifically made for all three stages of menopause. The Complete Face Serum is a personal fave as is the Hot Flash Cooling Mist, but the Pause Fascia Stimulating Tool is my absolute favorite! This FDA-cleared Class 1 medical device is engineered to stimulate fibroblasts—collagen-producing cells within the fascia connective tissue (that's the deep, deep tissue). Gentle stroking with The Tool may improve blood flow, support cell turnover, remove waste, boost collagen production and optimize overall skin nutrition—which can help minimize sagging and enhance volume and elasticity.
*Get 20% off any Pause Well-Aging products when you enter the code 20OFF4MOMS. Valid through May 10.
For The Mom That's Sick Of Cooking
I know I would personally love a ton of these and I have been giving Doordash certificates as gifts because all mom's can use a break! Having your favorite restaurant deliver your favorite meal shouldn't just be for Mother's Day. Especially now. We have been working overtime to say the least. Simply pick the amount and email or text her the gift card. It's truly that easy.
I hope these last-minute Mother's Day Gifts gave you ideas of what you would like this year so you can pass them on to your loved ones!
Happy, healthy Mother's Day!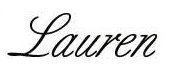 You may like to read more self care posts for women over 40 like Fantastic Stay At Home Date Night Ideas and Relaxing Activities To Do During Self-Quarantine.
This post contains affiliate links which may give us a commission at no additional cost to you.
Are you following Fountain Of 30 on Facebook, Twitter, Instagram and Pinterest? We've got lots going on, so join in on the fun! Subscribe to our newsletter here. You don't want to miss a post and we promise not to bug you to death. We also started a Facebook Group called Growing Younger for women to discuss everything good and bad about being over 40. Be sure to listen to Lauren talk about all things anti-aging on the new podcast "Beauty is a Bitch!"
Image layout: Fountain Of 30
Please pin!