If it seems everyone is talking about the Nordstrom Anniversary Sale that's because they are! The early access portion is open to card holders now from July 12-19 and will open the the public on July 20. What makes this sale different than any other is Nordstrom has the ability to offer you next season's (Fall) fashion for a majorly discounted price for a limited time. After the sale the items (if any are left) return to full-price. Yet, as I discovered on day one of the early access sale, some items are already sold out! So here are tips on how to shop the Nordstrom Anniversary Sale.
In case you are new to the annual Nordstrom Anniversary Sale, it happens in the middle of the summer and features brand new merchandise (mostly fall) at limited-time prices (usually about 1/3 off). If you are like me and love having something new to wear the first day the temperatures fall, you should take advantage of this opportunity. You can also stock up on items to wear now and later. Just be sure to shop early for the best selection, though, because these prices only last until August 5th.
How does one strategically shop the Nordstrom Anniversary Sale? Look for trends you know are going to be your staples this fall, like leather everything, oversized menswear coats, cashmere sweaters, designer bags, leather boots and of course denim. Jewelry and watches are also a safe bet. Oh and don't forget about beauty and skincare! Try to avoid lesser quality or super trendy items you just know in your heart-of-hearts might just end up in the back of your closet. Buy only those items that you know you will be wearing to death and are truly excited to own. After all, a deal is only a deal if you use the item! There is a strategy to shopping this sale successfully.
YES! I LOOK FORWARD TO #GROWINGYOUNGER
PLEASE SUBSCRIBE ME TO YOUR MAILING LIST.
Stock Up On Designer Jeans
Jeans are a wardrobes staple and most of us feel we never have enough pairs. So if you want FRAME or Rag & Bone jeans for about a third off, take advantage of this sale. Designer jeans you will actually live in can be yours for a lot less (about a third off) and you don't have to wait until the end of the season to get them. These are the jeans you will wear this upcoming fall and winter so snag them while they still have your size. Another brand I love is Kut From The Kloth which is also a great deal during this sale. If you see a pair you love in your size, snag them. The jeans sell out fast.
Buy Cashmere Sweaters
Cashmere sweaters are an investment but if you buy classic styles you will wear them year after year. So it is money wisely spent. Why not buy yourself one or two for a third off? I checked out this year's sale and there are few simple styles I would buy in a few different colors.
Get Boots
I know it's hard to think about boots in July but November is going to be here before you know it! And if you live in an area where you practically live in them 6-8 months of the year, you are going to want to be ahead of the game. This is the time to buy those Stuart Weitzman over-the-knee boots you have wanted for a couple of years. They are not going to go out of style any time soon, so snag them for a third off. They never go on sale. Also if you love booties (and you should) add a couple pairs to your cart as well.
Take Advantage of the Beauty Specials
The beauty specials are one of the best parts of the Nordstrom Anniversary Sale. There are over 45o exclusive sets and deals for both women and men to be found. I will have a more extensive post with my picks later this week but I suggest taking advantage of the high-end sets from La Mer and Jo Malone. If are in the market for a T3 Beachwaver Rotating Curling Iron (which is one of the best) snap it up now for $133 because after the sale it goes back up to $199.
Get a New Winter Coat
If you are in the market for a new wool coat or leather jacket now is the time to buy it. Again, I know it's hard to think about winter in the summer but you must of you want a steal before next winter begins. Otherwise you'll have to wear old coats you hate to wait until they go on sale next spring. Be smart and strategic.
Buy a Fun Piece of Jewelry
Who doesn't enjoy a beguiling pair of earrings, a trendy necklace or a new watch? They don't have to be expensive (although there is fine jewelry to be found at this sale as well), they just have to be interesting to you. If you've had your eyes on a pair of Kendra Scott earrings (like I have) now is the time to buy them. They never go on sale and now you can get a third off the price.
Find your new favorite fall items at a third off. Shop the Nordstrom Anniversary Sale here. Don't delay. The sale ends August 5th.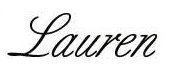 Are you following Fountain Of 30 on Facebook, Twitter, Instagram and Pinterest? We've got lots going on, so join in on the fun! Subscribe to our newsletter here. Oh and we also started a Facebook Group called Aging Backwards for women to discuss everything good and bad about being over 40.
Image Layout: Fountain Of 30