It's party season! And whether you are hosting a party yourself or are bringing something to the party an easy to make appetizer is the way to go. If it's delicious like these bacon wrapped dates with goat cheese even better. Who doesn't love bacon? And when it's  wrapped around dates with a surprise of goat cheese, it's amazing! Trust me. I know, I know, I am always saying you should eat healthy, but it's the holidays so you can have one. Besides, when entertaining you should be concerned with people enjoying their food, not worrying about their calories.
This recipe only has 4 ingredients and one of them isn't even edible – the toothpicks!
Prep time is only 10 minutes! So you can make these before your guests arrive and store them in the fridge until they walk through the door. Or bring them to the party on a pretty plate and don't forget a rimmed baking sheet to make the host's life a little easier.
Stuffing the dates with goat cheese can get a little messy so be sure to have some paper towels on hand so they look pretty. You don't want to be sloppy. But truth be told, once they are wrapped with the bacon, nobody will really notice!
Next comes the bacon which in my opinion is the best part!
Bacon Wrapped Dates With Goat Cheese
These delicious bacon wrapped dates stuffed with goat cheese will be a hit at any party.

Ingredients
8

slices

bacon

sliced in half

16

dates

4

ounces

goat cheese

16

toothpicks
Instructions
Preheat oven to 350 degrees F. Line a plate with paper towels and set aside.

Using a sharp knife, slice the dates open lengthwise to remove the pit and also create a pocket.

Stuff goat cheese into the pocket of each date.

Wrap each date with a half slice of bacon, securing with a toothpick through the top.

Place bacon wrapped dates on a rimmed baking sheet and bake for 10 minutes. Remove from oven, and place dates on their side before baking for another 6-7 minutes. Continue this process until all sides are browned and crisped to your liking

Once baking is completed, place dates on the prepared plate and allow some of the excess grease to absorb into the paper towels.

Ready to serve!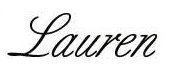 Here are some holiday recipes from some of our friends:
Please pin!