Forget about your large totes! This spring/summer is all about the designer mini bag – again. Yes, you are not losing it. This trend as been around for a couple of seasons, but now it has taken on life. OK, scratch that. Don't forget about your large bags, because if you are like me, half of the stuff jammed in your bag is for the kids anyway. However, if you get a moment to yourself (or an evening) the mini bag is the best option. I'm not talking about a clutch either. I'm talking about an ultra mini cross body – a tiny version of the designer bags you have come to covet like Celine, Givenchy, Chloe, Proenza Schouler, Valentino, and Phillip Lim (to name a few). Almost every designer bag you have grown to love now comes in a smaller size.
HOW TO PACK A DESIGNER MINI BAG
I know this trend seems more for millennials who only seem to need their phone, a key, ID, one credit card and a lipstick (that's all most hold anyway), but I own a few and have to admit, it's quite freeing to be so unencumbered. In fact, I was amazed how easy it was for me to make the transition. I stick my sunglasses in the top of my shirt, use a slim wallet/card holder which fits nicely into my bag, pack one lipstick and a small compact and leave the multitude of ridiculous store scanner tags (2 drugstores, 2 grocery stores, the gym, etc.) that sit on my key chain and scream "Mom" at home. A car key is all I need. I sling my mini bag over my shoulder or cross body and I forget it's there.
So, maybe this is the time to invest in a micro mini of the bag variety (we are too old to wear a micro mini skirt). The best part is that this investment is a great deal less than the larger version anyway. So there is always that silver lining. And be willing to take a little risk with color and/or color blocking. Have fun with your mini. At the reduced price, it's worth the risk and you will probably love a small pop of color anyway.
YES! I LOOK FORWARD TO #GROWINGYOUNGER
PLEASE SUBSCRIBE ME TO YOUR MAILING LIST.
Here are some mini bags to consider;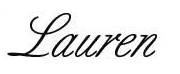 Are you following Fountain Of 30 on Facebook, Twitter, Instagram and Pinterest? We've got lots going on, so join in on the fun! Subscribe to our newsletter here. Oh and we are now on Snapchat too!