This is a sponsored post. I vividly remember our family Polaroid instant camera back when I was a kid. My brother and I would fight over it and my dad would yell that the film was expensive and we were wasting it. Then they just disappeared. Like off the face of the earth. In recent years instant cameras have come back again, but are mostly still big and clunky. Therefore you need to check out the compact Canon IVY CLIQ & CLIQ+ Instant Print Cameras.
Canon IVY CLIQ & CLIQ+ Instant Print Cameras
If you are trying to step up your photo game and are looking for immediate photo gratification you are going to LOVE the new features of the compact Canon IVY CLIQ & CLIQ+ instant print cameras which are now available at Best Buy just in time for the summer and summer activities.
It's small enough to fit in your pocket or bag, so you can capture every moment of every adventure. Simply shoot, print (on self adhesive paper) and stick 2" x 3" or 2" x 2" photos onto your favorite things to personalize them. Plus, you can easily connect your mobile device to the Canon Mini Print App1 to add filters, effects, emojis and more.
YES! I LOOK FORWARD TO #GROWINGYOUNGER
PLEASE SUBSCRIBE ME TO YOUR MAILING LIST.
Until now, you might only know of Canon for more serious photography in the form of DSLR or digital cameras, but Canon is now stepping into this new space with the IVY cameras designed to enhance your digital photography experience.
The Canon IVY CLIQ
The Canon IVY CLIQ camera is capable of capturing 5MP images and includes a selfie mirror so you can compose selfies without the guesswork, and print instant 2×3-inch peel-and-stick photos with ZINK ink-less technology.
With print speeds of 50 seconds or less, you can get your images developed right before your eyes, or reprint your favorite images using the on-camera button. The unit is even compatible with a MicroSD memory card (up to 256 GB), so you can keep your photos and expand your storage and memory. CLIQ comes in Seaside Blue, Bumble Bee Yellow, Lady Bug Red and Mint Green.
The Canon IVY CLIQ+
The Canon IVY CLIQ+ camera gives you additional features on top of the ones in the regular CLIQ (above). The CLIQ+ can shoot instant 8MP photos, includes a large 2″ selfie mirror and has an 8-LED ring light for perfectly-lit selfies. It also has built-in Bluetooth connectivity that allows you to take photos with your smartphone and print on your Cliq+ using the Mini Print app. Via Bluetooth you can even use fun AR filters and add effects, frames, text and stickers to customize your 2"x3" peel-and-stick photos!
The app also allows you to activate a remote shutter and like the CLIQ, it features a reprint button so you can create duplicate copies of your favorite images for all your friends. The CLIQ+ also has a microSD slot (card sold separately) and holds up to 10 ink-free ZINK photo papers. IVY CLIQ+ comes in Pearl White, Ruby Red, Saphhire Blue and Rose Gold.
Both versions are a super portable instant camera that weighs less than a pound, and is about the size of a cell phone — making it the newest travel sidekick you won't want to leave home without. Just put it in your pocket or bag for instant, on the go memories. Each camera can hold up to ten sheets of Zink film which literally comes printed out of the side of the camera.
My kids are so mesmerized by it they want to shoot everything with it. Now I'm the one yelling at them that the film is expensive (not really, but I tell them that to keep them away from it). They want to take pictures of everything and stick them every where. It's really a ton of fun!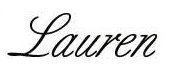 Are you following Fountain Of 30 on Facebook, Twitter, Instagram and Pinterest? We've got lots going on, so join in on the fun! Subscribe to our newsletter here. You don't want to miss a post and promise not to bug you to death. Oh and we also started a Facebook Group called Aging Backwards! for women to discuss everything good and bad about being over 40. And check out Lauren's #agingbackwards Car Confessions on our IGTV.
Please pin!