In this Aging Parents episode Lauren and Joan discuss the harsh reality of watching your parent's get older. In two words; it's rough (I wanted to say "it sucks"). Witnessing your once vibrant parents become more fragile is tough stuff but something we all deal with by the time we reach our 40's and 50's (if we are lucky enough to still have them around). Nobody really talks about it. Here is more on that taboo subject.

Watch last week's episode on Health in Your 40's.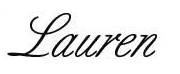 YES! I LOOK FORWARD TO #GROWINGYOUNGER
PLEASE SUBSCRIBE ME TO YOUR MAILING LIST.
Are you following Fountain Of 30 on Facebook, Twitter, Instagram and Pinterest? We've got lots going on, so join in on the fun! Subscribe to our newsletter here. Oh and we are now on Snapchat too!