(August 28, 2018 Artpark, Lewiston, NY) –  I had been waiting months to see this sold-out 1980s dance music trifecta of Boy George and Culture Club, The B-52's, and Tom Bailey of Thompson Twins at Artpark in my hometown of Lewiston, New York. I knew I was going to be visiting when three of my favorite bands from my youth would be there so I bought my tickets as soon as it was announced. Sure they also played near me in NYC earlier in the summer, but I wanted to see them (at a place I know well and where I have seen concerts since I was a little girl) with the friends I went to grade school with and who had danced to these same songs with me when they were on the radio and MTV (when they played videos, remember when?)
Culture Club, The B-52's and Tom Bailey of Thompson Twins at Artpark in Lewiston, NY
It was hotter than hot for this summer's final "Tuesdays in the Park" concert series, but it didn't matter. We were all there to have fun and revel in the music and not one of the bands disappointed.
YES! I LOOK FORWARD TO #GROWINGYOUNGER
PLEASE SUBSCRIBE ME TO YOUR MAILING LIST.
Tom Bailey of Thompson Twins
Tom Bailey of Thompson Twins opened with "Love on Your Side." Dressed in all-white he played a synth-heavy set of mostly  his classics and threw in a couple of songs from his new album "Science Fiction." He sounded exactly the same as I remembered, yet it was songs like "Lies" and "Hold Me Now" that had the crowd most excited. When he played "If You Were Here" (which was the final song in the movie "Sixteen Candles") I said to my friends "I still love Jake Ryan" and I felt my heart ache a little for my youth.
B-52's
Next up were the B-52's, who I've seen countless times, so I was probably least excited to see them, yet when they opened with "Planet Claire," I found myself dancing. Kate Pierson's and Cindy Wilson's voices were still amazing, and Fred Schneider's playful talk-singing sounds exactly the same as it did the first time I heard "Rock Lobster" more years ago than I care to admit. The B-52's played  favorites like "Private Idaho," "Roam" and "Love Shack." Before they played "Mesopotamia" Schneider said in his distinct voice, "Better start dancing or those turkey vultures up there will think you're dead and eatcha!" Their set closed with "Rock Lobster" as a stuffed toy lobster was tossed about in the pit. However, I don't remember seeing anybody going down, down, down, down.



Culture Club
It was dark when the headlining band took to the stage. Culture Club opened with David Bowie's "Let's Dance," adding some interesting ska touches. When Boy George's signature black hat emerged from backstage, the crowd went crazy. Dressed in a hat, black coat and pants, it was a miracle he didn't seem to break a sweat in the hot heat that never let up during their 90-minute set.
"I'm not really dressed for the heat," Boy George said. "I don't let the weather dictate what I wear. I don't let anyone dictate what I wear." Then he continued, "We are a funk, punk, soul, reggae combo from the U.K."
Well-known hits like "It's a Miracle" and "I'll Tumble for Ya" led into the new "Let Somebody Love You" which is the band's first release in 19 years. The engaging and often sarcastic Boy George advised those seeking love "The problem might be you. Are you lovable?"  The crowd replied "Yes!"
Boy George also suggested '80s-era adjustments to the audience, like putting smartphones away, and that "Internet friends are like Monopoly money." Good point!
Oddly the songs I loved the most (besides "Miss Me Blind") were covers the band executed beautifully, like "Everything I Own" by Bread which had some surprising reggae touches and their encore of Prince's "Purple Rain" which had the audience freaking out as the stage turned purple. It was the perfect tribute to end a wonderful show. Boy George's voice is in peak shape and if you have the chance to see Culture Club in concert, I strongly urge you to do so.
80s Triple Bill Set Lists
The Culture Club Set List: Let's Dance  (David Bowie cover), It's  a Miracle, I'll Tumble 4 Ya, Let Somebody Love Ya,  Time (Clock of the Heart), The Truth is a Runaway Train, Everything I Own (Bread cover), Do You Really Want To Hurt Me?, Different Man, Miss Me Blind, Church of the Poison Mind, Addicted to Love (Robert Palmer cover), Karma Chameleon, Purple Rain (Prince cover)
The B-52's Set List: Planet Claire, Dance This Mess Around, Mesopotamia, Private Idaho, 6060-842, Funplex, 52 Girls, Roam, Party Out of Bounds, Give Me Back My Man, Love Shack, Rock Lobster
Thompson Twins Set List: Love on Your Side, Science Fiction, You Take Me Up, Lies, Lay Your Hands On Me, If You Were Here (Sixteen Candles), Doctor! Doctor!, Hold Me Now
I had a once-in-a-lifetime experience to relive my youth at the Culture Club, The B-52's and Tom Bailey of Thompson Twins concert at Artpark in Lewiston, NY and it was everything and more than I expected.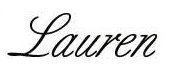 Check out some of our other music reviews like; 311 and The Offspring Bring Their Never-Ending Summer To Jones Beach! and Dickey Betts Headlines The 2018 Great South Bay Music Festival in Patchouge, NY
Are you following Fountain Of 30 on Facebook, Twitter, Instagram and Pinterest? We've got lots going on, so join in on the fun! Subscribe to our newsletter here.  You don't want to miss a post and promise not to bug you to death. Oh and we also started a Facebook Group called Aging Backwards! for women to discuss everything good and bad about being over 40.
Photos: Fountain Of 30 & Michael Hanrahan