The preppy staple has gone full-length for spring/summer. The shirt dress was a big tend last summer but this spring (and since most of the styles for this spring have not changed much so there is not a huge difference) the color has changed. The must have dress for this season is a crisp white button down shirt dress. You can go short and loose or mid-length with some added details like puffy sleeves and some structure.
If you are over 35 and don't have perfect legs opt for a midi-length which is everyone's friend. Add a pair of sandals, ballet flats, mules or even cool metallic sneakers! I love the look of this dress with a straw hat and minimal jewelry (although a great statement necklace really pops against the white).
I had a lot of fun e-shopping. Who knew looking for a white button down dress would not be boring? In fact, it's anything but!
YES! I LOOK FORWARD TO #GROWINGYOUNGER
PLEASE SUBSCRIBE ME TO YOUR MAILING LIST.
Shop white button down shirt dreses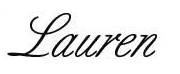 Are you following Fountain Of 30 on Facebook, Twitter, Instagram and Pinterest? We've got lots going on, so join in on the fun! Subscribe to our newsletter here. Oh and we are now on Snapchat too!