Come winter there is nothing that warms me better than soup. I can't get enough. I will buy soups but I prefer to make them myself so I know exactly what ingredients are being used. Even though this lemon spinach lentil soup recipe is vegan, I am not, but I know many who are so I find myself making this soup quite a bit. I also like a soup that's packed with protein is low in fat and has a lot of flavor. This one fits the bill. The fresh lemon juice gives it enough bite to make this different from most lentil soups. It's also super easy to make.
Ingredients
YES! I LOOK FORWARD TO #GROWINGYOUNGER
PLEASE SUBSCRIBE ME TO YOUR MAILING LIST.
2 tablespoons olive oil
1 large yellow onion diced
1-1/3 cups dry green lentils
6 cups water
2 tablespoons all-purpose flour
1-1/3 cups fresh spinach (torn into smaller pieces or use baby spinach)
½ cup fresh lemon juice
1 teaspoon salt
Directions
Heat oil in a pot over medium heat. Stir in onion and cook until onions are soft (about 7 minutes), stirring occasionally. Add the lentils and water and bring to a boil, then reduce heat to low and simmer, uncovered, until lentils are tender, 20 to 25 minutes. I used dry lentils so they took a little longer.
Ladle a half cup of the soup liquid into a bowl and whisk in the flour to form a paste. Mix the paste back into the soup. Add the lemon juice and salt and let simmer until lentils are soft (a half hour if you used dry lentils).
Add the spinach and cook until it is wilted (about 5 minutes before serving). Add more water if you want a thinner soup. Adjust salt and lemon to suit your taste. I sometimes add some red pepper flakes to my bowl to add a little heat.
Serve!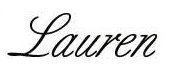 Are you following Fountain Of 30 on Facebook, Twitter, Instagram and Pinterest? We've got lots going on, so join in on the fun! Subscribe to our newsletter here. Oh and we are now on Snapchat too!
Please pin!