You know the brand HUE. I know you do (see what I did there?). The brand isn't just tights anymore. But you knew that already too, right? I mean I have been wearing Hue leggings for years but did you know they have much more than even that? In fact, HUE is my go-to for not only tights, but pajamas, shapewear and tees. HUE even offers recycled sustainable socks! Since 1978 the brand has prided itself on colorful legwear, but the company has evolved and is now considered a force. I was recently given the opportunity to try some of their current offerings. Take a look at HUE in review! Here is what I found.
HUE In Review
YES! I LOOK FORWARD TO #GROWINGYOUNGER
PLEASE SUBSCRIBE ME TO YOUR MAILING LIST.
I have countless pairs of HUE Opaque tights and I love them like no other. At $15 a pair you really can't beat the price for quality tights. These are my new faves because while I always wear control-top (otherwise they fall down) these shape your hips, thighs and tummy, yet are comfortable, non-binding and non-strangulating.
HUE Control Top Black Out Tights, $15
Sometimes you want black as black opaque tights. The kind where there is literally a black-out and no trace of skin underneath. These are brilliant and only $15 a pair! They have 18 point fit technology (which means they move with you) and have a comfortable control top with a wide elastic waistband that you won't mind wearing all day and night.
HUE Essentials All-Day Comfort Cotton Bike Shorts Mid Thigh Leopard Print, $25
I'm not going to lie, I was dubious yet intrigued by the rebirth of this 90's trend. Yet, these mid thigh bike shorts with the killer blue wavy leopard print won me over. They have a high waist (that holds you in) and an 8″ inseam so they aren't too short.
HUE Ultra Soft Denim High Waist Distressed Leggings, $54
I have to make a confession, I was initially not too excited when I saw these. I was like, "Are these pajama jeans? (You've seen the ads)". When I took them out of the package I noticed they were legitimately distressed with real back pockets, belt loops and a front button (for looks because it doesn't open). They are also high rise and have a 7/8 skimmer which on me is ankle length (I'm 5'6″). But they were so crazy soft I just had to put them on. Well guess what? I didn't want to take them off!
They are truly the most comfortable things I have ever had on and they look just like all my other jeans. These leggings are a quarantine must! I'm not kidding, Get yourself a pair…or two. You will be comfortable all day long and if you should have to go run an errand you will be ready to jump in the car. Just be warned they run a little big so maybe size down a size. I typically wear a medium but I wish I had a small in these. Or don't size down if you plan to hit the wine and cookies. I have a feeling I will be washing and wearing these all fall and winter.
HUE Ultra Soft Denim High Waist Leggings In Black, $48
These are the little sister to the denim leggings I mentioned above. They are just as comfortable and are ideal when you want to look a little more "dressed." The are not only high waisted, they have 360° stretch so they move with you all day long. They are light weight and uber soft.
HUE Travel Stain Release Wrinkle Resistant High Rise Relaxed Fit Slim Black Jogger, $75
You don't have to be going anywhere to appreciate and LOVE these joggers! In fact, they work just fine in my house. And they can take anything that life throws my way because they are stain and wrinkle resistant. These slim jogger pants have a high waist, front pockets, a hidden zippered rear pocket and a relaxed fit yet are lightweight and even quick-dry! Even if they spent the night curled up in ball on your floor you just shake them out and put them on. That's why they are ideal for travel (if that ever happens again).
HUE Keep the Faith Capri Pajama Set, $54
I thought these pajamas had the right message not to mention they are insanely comfortable to sleep in. They would make the perfect gift and come in assorted patterns and messages.
HUE Shaping Bralette (Revolutionary Shaping Meets All Day Comfort. Powered by BodyMatch Technology), $24
Who really wants to wear a bra anymore? Well I have to and so I really love this shaping bralette. It has light support, adjustable straps, is seamless and stays in place. It also smooths your sides and back. I feel like I am wearing nothing at all. I am not tugging at my bra all day and wanting to rip it off as soon as I walk in the door like I do with all my other bras. In fact, I don't think about it which is just how a bra should be.
In conclusion, the takeaway here is comfort. Now more than ever we want comfortable clothes that make us feel hugged yet are not confining. HUE has upped their game when it comes to fashionable, comfortable clothing you will not want to live without.
Shop HUE In Review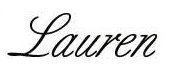 This is a sponsored post. However, all thoughts and opinions are my own.
This post contains affiliate links which may give us a commission at no additional cost to you.
Are you following Fountain Of 30 on Facebook, Twitter, Instagram and Pinterest? We've got lots going on, so join in on the fun! Subscribe to our newsletter here. You don't want to miss a post and we promise not to bug you to death. We also started a Facebook Group called Growing Younger for women to discuss everything good and bad about being over 40. Be sure to listen to Lauren talk about all things anti-aging on the new podcast "Beauty is a Bitch!"
Please pin!