"Fishnet
Black pantyhose
She's out to catch you
With those fishnet pantyhose"
– Morris Day
Yes, this song was from the late 80's (see video below) but so was the last time I wore fishnets. That was during my punk/goth phase which thankfully I outgrew long before the the end of the last century. Truth be told, once your toes pop out of fishnet stockings a few times, you're kind of over it. And I was, until I recently saw these super cool Adidas Deerupt Runner sneakers I am dying to own! That's right, fishnet is back, but you can find ways to incorporate it into your wardrobe as a textile and not just hosiery.
YES! I LOOK FORWARD TO #GROWINGYOUNGER
PLEASE SUBSCRIBE ME TO YOUR MAILING LIST.
According to Wikipedia fishnets may date back to ancient Egyptian text called The Westcar Papyrus which was text containing five stories about miracles performed by priests and magicians. The document predates the Hyksos period (18th to 16th century BC) and states that it is written in classical Middle Egyptian. Now my brain is about to explode.
Fishnet stockings can be traced back to the early 1900's and became huge in the 1950's when actresses like Marilyn Monroe and Bettie Page made them more mainstream and the epitome of sexiness. Of course my earliest memory of fishnets was from "The Rocky Horror Picture Show" where Tim Curry as Dr. Frank N. Furter wore them (actually most of the cast did) in practically every scene. After that movie I was obsessed and thankfully it coincided with the punk era I adored so much. I digress.
The diamond shape grid pattern of fishnet actually accentuates muscle definition so if that's not what you are going for, consider one against an opaque background or opt for shoes or a bag. Better yet,  try some of these brilliant fishnet items which are over 40 friendly.

Morris Day singing Fishnet in the 80's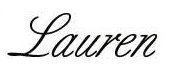 Are you following Fountain Of 30 on Facebook, Twitter, Instagram and Pinterest? We've got lots going on, so join in on the fun! Subscribe to our newsletter here. Oh and we also started a Facebook Group called Aging Backwards for women to discuss everything good and bad about being over 40.