Paris Couture Fashion Week or the Sundance Film Festival — where were you scoping out the fashion this week? OK, so that was a trick question. Nevertheless, the Sundance Film Festival, the biggest independent film festival of the year, is a great time to scope out the fashionista film stars in their finest fashion, both dressed up and bundled up at the same time. Stars like Keira Knightley, Marisa Tomei, and Diane Kruger braved the winter weather to look as hot as ever — style wise. Let's see who's fashion came out on top and who, in the end, went very very wrong.
These are my two favorite fashionistas of the festival this season.  Although I'm thinking
Keira Knightley
looks a little too grandma chic — but she owns it and the lace up booties toughen it up a bit.
 Chloe Grace Moretz
looks like the mod 60s girl I always knew she was and for once, her style risk pays off. Both were on hand for the premiere of Laggies at the Eccles Center Theatre. Keira was quite the jetsetter. She later appeared at her movie premiere in London.
To be honest, I'm not loving the ultra-preppy look from
Diane Kruger
, who always impresses me with her fashion risks.  This was one risk that did not work out for her, unless you count the belt which cinches her perfectly. But why would you cinch the tweed vest in that way and layer it with a camel coat.
YES! I LOOK FORWARD TO #GROWINGYOUNGER
PLEASE SUBSCRIBE ME TO YOUR MAILING LIST.
I always love the way Elisabeth Moss is girly one minute and tough masculine the next.  This is a cute floral dress, nothing special, but really cute and she toughens it up with hip booties.
At the premiere of Young Ones,

Elle Fanning

was spotted looking remarkably wise beyond her years in this Louis Vuitton scoop neck and baggy trousers with feather and beading waist.  
I sort of know the look that
Marisa Tomei
was going for, but it didn't work because of the overly baggy pants and weird alignment of the shoulders on the top.  I know that she was going for a special look but it went all wrong and did nothing for her figure.
Rachel McAdams
looked sweet and stylish in a gold necklace and Dolce & Gabbana coat.
Once again,
Kristen Stewart
decides to make a casual statement by wearing disheveled clothing, a jacket with plaid inner lining, open button top and dog tags.  I know that Sundance is not the dressiest affair, but why does she have to show up like this?
It takes a certain kind of fashionista to pull off a linebacker shoulder Balenciaga sweater.
Rooney Mara
can do it.
This look is nice and streamlined, but I really hate the crescent moon shaped bottom of the cropped sweater on
Zoe Saldana
.
Proenza Schouler is probably my favorite brand in the whole entire world, but this look is not right for Sundance and it's not right on
Brit Marling.
 And the gold shoes don't work with it either. I do like that she hemmed up the cotton crepe jacket — the runway show had the model wearing a blazer with a much deeper cut.
Military and structure is what it's all about for Ashley Greene with this look, but I like that she doesn't make the look one army green color and instead, surprises us with the navy blue coat.  I also like that her hair is no longer blonde!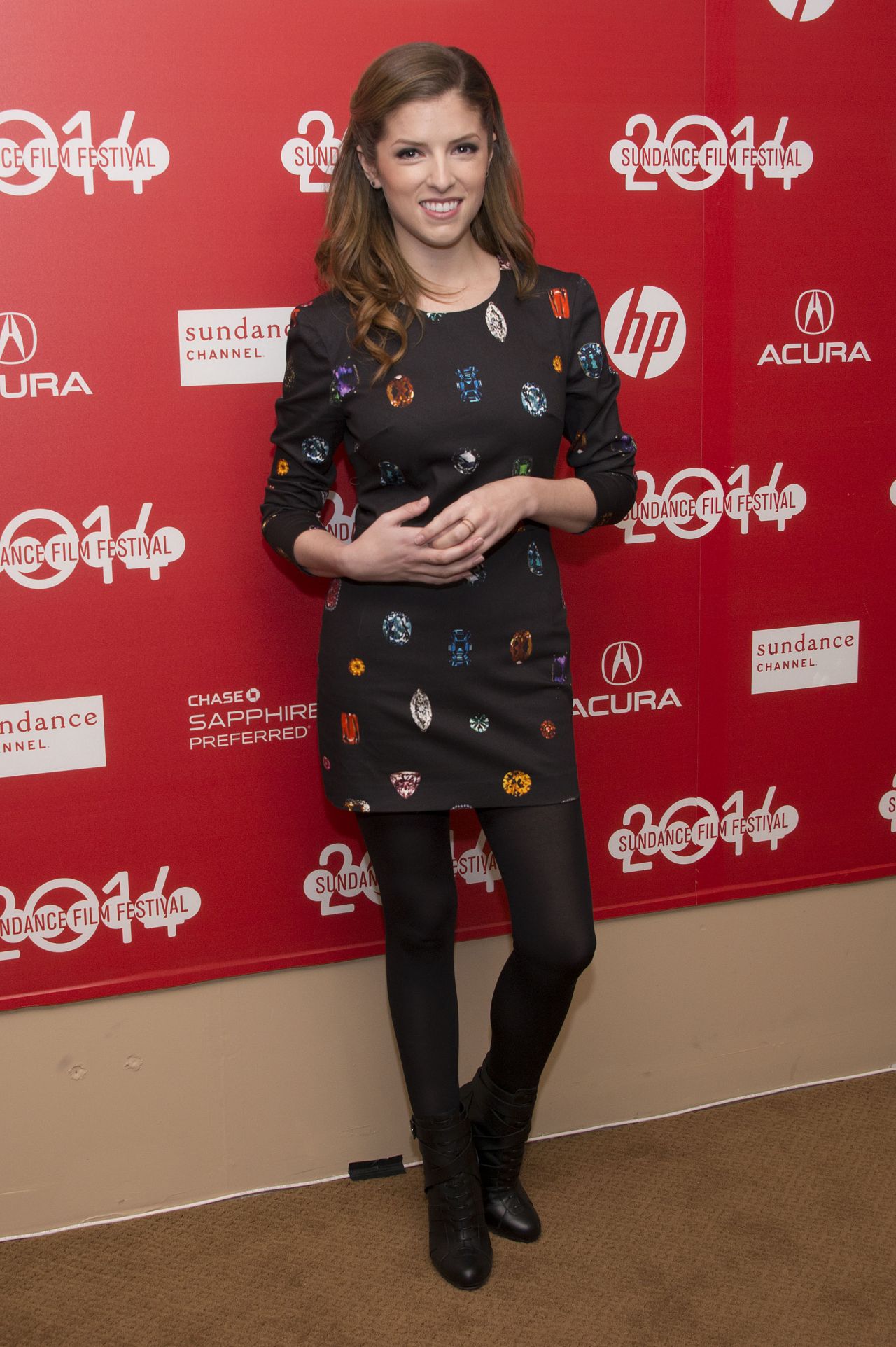 Anna Kendrick
had an array of looks at the Sundance Film Festival, but this one was my favorite.  I loved the jeweled print of this Markus Lupfer dress. This wasn't the only Markus Lupfer dress she wore to the festival — the other one was much more girly.
What's with the slouchy suit on Anne Hathaway with the weird brooch and the cuffed up pants??
The rest of the look, outside the movie premieres, leave much to be desired.  I absolutely loved Anne Kendrick's Tory Burch sweater ensemble, right up until I got to those f-ugly brown boots! Anne Hathaway's shirt and ripped jeans are cray cray and what in the world is up with Brit Marling's khaki colored Christopher Kane ensemble and those silver shoes? That has got to be the worst of the festival!
–Simona Kogan
Photos: BecauseImfabulous.com, Daily Mail, The Daily Telegraph, The Gloss