If you have any reservations about wearing bold colors when it comes to your clothes, I have the perfect alternative…the bold statement bag. You can be loud and proud with what you toss over your shoulder.
HOW TO Carry It Off
A bag with tons of color and personality works particularly well if your wardrobe tends towards the plain (think mostly black, khaki and white). Grab a bag that screams at you, add a bold color shoe (one color that is in the bag preferably) and you will look like you had an instant wardrobe update .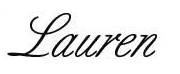 YES! I LOOK FORWARD TO #GROWINGYOUNGER
PLEASE SUBSCRIBE ME TO YOUR MAILING LIST.
Are you following Fountain Of 30 on Facebook, Twitter, Instagram and Pinterest? We've got lots going on, so join in on the fun! Subscribe to our newsletter here. Oh and we are now on Snapchat too!