Save up to 75% off luxury brand Bogner from the recent Summer and Winter Collections during the second annual Bogner Sample Sale Chicago exclusive this weekend. There you will find ski and golf apparel, winter boots, summer shoes, helmets and items with fur trim.
We adore the clean lines and uber cool sporty style of Bogner, not to mention the quality and luxury. If you live in Chicago (or happen to be visiting the Windy City this weekend for the marathon) this is your lucky opportunity to get some gorgeous Bogner pieces at sample sale prices! In fact you may want to travel to Chicago just to shop this sale. Even if you aren't athletic, you can look the part with Bogner and most of the collection is completely appropriate for women over 40.
YES! I LOOK FORWARD TO #GROWINGYOUNGER
PLEASE SUBSCRIBE ME TO YOUR MAILING LIST.

All About Bogner
Since 1932, family-owned German global lifestyle brand Bogner has been making high quality ski fashion for men and women. Designed to function both on and off the slopes, Bogner ski jackets, pants, and thermals will keep you warm, dry, and comfortable no matter where you find yourself (like the cold winter streets of Chicago).
"Sportiness, refined comfort and a sensitive feel for quality – that's how we define style." Willy Bogner explains the concept of his family's brand, which has been successful for 80 years. The Munich-based company which invented sports fashion always combines modernity with a clear sense of tradition, stability and quality.
Put On Your "Bogners"
The brand, whose first products were manufactured in a small courtyard in Munich's inner city, has long been a leader when it comes to creating superior sportswear inspired by the latest trends in fashion. Bogner combines sporting appeal, functionality and fashion – and in doing so sets the highest standards of exclusivity and quality. In the USA, where the brand has even become part of everyday language, dictionaries have listed "Bogners" as a synonym for stretch ski pants since the 1950s.  The company's success story ultimately owes a great deal to the huge media presence of the prominent figure of Willy Bogner Jr., both as an Olympic athlete and highly respected film maker.
Bogner for Everybody
Bogner is currently celebrating its success in more than 30 countries around the world – not only through its renowned ski fashions, but also with exclusive sportswear lines that were first introduced in the 1960s and have since grown to account for the lion's share of total sales. In the last few decades Bogner launched no less than six product lines: Bogner Sport covering the areas of skiing, golf, tennis and Après-Sport, Bogner Woman and Bogner Man incorporating sporty casual and city fashions and the exclusive Sônia Bogner capsule collection of elegant women's fashion with a cosmopolitan twist. In addition Bogner created the urban fashion sportswear line Bogner Fire + Ice which draws its inspiration from street and casual wear and the Bogner kids line, which provides fashion for kids aged between 4 and 14.

Bogner Sample Sale Chicago
110 East Oak Street (between North Michigan Avenue & North Rush Street)
Chicago, IL 60611
Friday,  October 5th 11am-7pm
Saturday, October 6th 11am-7pm
Sunday, October 7th  11am-7pm
*All major credit cards accepted. All sales are final. Previous purchases are not eligible for adjustments. Applicable state sales tax will be added to each order.
Visit Bogner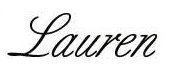 Are you following Fountain Of 30 on Facebook, Twitter, Instagram and Pinterest? We've got lots going on, so join in on the fun! Subscribe to our newsletter here. Oh and we also started a Facebook Group called Aging Backwards for women to discuss everything good and bad about being over 40.
This is a sponsored post.