Simona is traveling today so I am taking over this review and doing it my way. Politics aside (I really wish Hollywood would let up already and just entertain) the 68th Emmy Awards did not disappoint when it came to fashion. I could go on forever with the best and worst dressed so I decided to just pick out my faves and least faves and explain why I picked them. I'm not going to point out any trends since there were so many (sequins, cut-outs, plunging necklines and black and white, just to name a few). Besides all we really care about are the good and the bad, am I right? Here are my selections of the best and worst celebrity style from the 69th Emmys.
best dressed
I loved this entire look from head-to-(mismatched) toe so much it made my heart race. That's how I react when I see a fashion look I really love, BTW. Nicole Kidman is perfection including her intentional mis-matched shoes. This crimson dress is what a star should wear no matter her age. For a while Nicole was looking a bit freaky but after watching her performance in Big Little Lies she won me over. Now she can do no wrong. Oh and I am thrilled she won Best-Actress. She deserved it.
YES! I LOOK FORWARD TO #GROWINGYOUNGER
PLEASE SUBSCRIBE ME TO YOUR MAILING LIST.
This look blew me away! I love Emmy Rossum in "Shameless" but it's refreshing to see her in something other than grungy tees and jeans. She killed it on the red carpet! This Zac Posen gown fit her perfectly and the pleating detail at the waist was stunning, Her hair and makeup were spot on and can we just talk about the emeralds? Against her black gown they popped. Absolutely to die for.
Does this woman age? Michelle Pfeiffer is still so insanely gorgeous. While I would have liked her gown to be floor length rather than tea length I am going to overlook it because she is just so stunning and is dressed exactly how a woman over 50 should be dressed. Also, did you see Jane Fonda? OMG, we should all look that good at 59, let alone 79!
Normally I would say women should avoid wearing pant suits to award shows but Evan Rachel Wood has become the master at nailing this look. I think she looks fantastic! She always picks a suit that wows, and her hair and makeup let the suit shine. I would not try this look unless you are her, but she gets it right every single time.
You might disagree with me, and that's OK, but I thought Shailene Woodley looked beautiful. She is wearing a couple of hot trends right now; velvet and a plunging neckline. I love how she opted for something so ultra feminine because it goes against her normal laid back vibe. She showed cleavage and her lighter hair looks fantastic. She surprised and wowed me going so sexy and that's hard to do.
This woman could wear a Hefty bag and still be magnificent but she looked so ethereal in this gown that fit her perfectly. Thandie Newton's hair and makeup were stunning and I love her dark nails and her jewelry sorta rocker. I'm always a sucker for ying-yang when it comes to red carpet looks yet so many are either afraid to try it or fail.
What I love most about Sarah Paulson (aside from her amazing acting talent) is her ability to constantly surprise us. You never know if her hair is going to be blonde or brown, short or long and what she is going to wear! So she is always an actress I can't wait to see on the red carpet. You might not agree with me but I thought this heavily sequined pialette gown was stunning, I loved the puffed sleeves (another huge trend) and the sleek modern bag. The only thing I would have changed is her lipstick color. She needed a little more color, but other than that…thumbs up!
Worst dress
On to the fun part!
Man this hurts! Let me start by saying from the neck up she is gorgeous. Reese Witherspoon's hair and makeup were on fleek. I love a menswear inspired blazer dress as much as the next person but this was not the right event for it. She was up for so many awards I would have thought she would have worn a gown. Reese of all people. It's not that this dress is so horrible either but compared to the rest of her peers she looked like she dialed it in. Or forgot her pants. Loved the velvet shoes though.
Elisabeth Moss was such a big winner so why did she wear an 80's prom dress? Everything was so matchy matchy and her makeup was so meh. This color just melted into her skintone. What a disappointment.
No, no, no, no! Why does Ariel Winter want to look like a drag queen or sleazy all the time now? It saddens me. Less is more! I can not believe this gown is Zuhair Murad because I would have guessed Charlotte Russe. The bad print and double slits were just the last straw. I think this was my absolute least favorite of the evening. Hated it!
Oh Heidi, you have access to all of the best designers in the world. You host a show called Project Runway which is about fashion for the love of God! Why do you constantly fail on the red carpet? Are you trying to be demure with that pose or are you as uncomfortable in this look as you are making us? Heidi Klum looked ready for a music festival, not the Emmy's red carpet. And don't get me stated on her cleavage. We get it, you're sexy. Next.
This metallic pleated rainbow mess made my eyes bleed. There was too much going on and none of it was good on Tessa Thompson. The halter with the cutouts and the slicked back hair were just too much, but then she wore no makeup! I am totally confounded by this entire look.
Typically Priyanka Chopra looks stunning in everything she wears and normally I love Balmain so I was shocked at what a fail this was. The dress is so much. There is no hint of skin and she is a sexy woman! The last thing this dress needed after all those jewel clusters was feathers! Next time show us some skin. Please. You are too young and beautiful to be swallowed by this gown.
This one hurts because I adore Tracee Ellis Ross and appreciate she takes fashion risks. Sadly this one did not work. Unlike Sarah Paulson who got the metallic look right, this dress was too much for Tracee's body. If your gown needs to be belted to show you have a waist, move on to the next choice. Sure it's Chanel but the puffy sleeves and the feathered bottom were too much. Had this gown been sleeveless I might have really liked it. Also, she needed a stronger lipstick color. Why do women over 40 even try to go with the non-lipstick, lipstick look?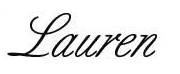 Are you following Fountain Of 30 on Facebook, Twitter, Instagram and Pinterest? We've got lots going on, so join in on the fun! Subscribe to our newsletter here. Oh and we also started a Facebook Group called Aging Backwards for women to discuss everything good and bad about being over 35.
Photos: People.com and USA Today