Seriously. Will the booties trend ever die? II hope not! Booties have been a major trend for over a decade and it's obvious women love them and with good reason. They look perfect with pants and jeans and they are literally timeless and ageless. Therefore, you need so get a few new pairs of booties for fall. You know your ones you wore all last winter are beat to hell so you have no excuse. Especially since there are so many fall booties under $100. Yes, you read that correctly.
Fall Booties Under $100
I always say invest real money in the classics (ones you will wear all season, repair and then wear again the next) and pay as little as possible on trendy items. For instance, I know I am interested in floral tapestry boots, velvet boots in a funky shade and ones that sparkle like a disco ball. Do I think I will wear them for more than a season? Probably not. Therefore I want to dabble in this trend and not waste a lot of money. Also, if I trash them I won't feel guilty. Velvet footwear is super easy to destroy in the winter.
I wear leather Chelsea booties season after season so I know that's where I should invest more money. But that's me. Maybe a Chelsea bootie is a one season boot for you. Then don't spend a lot of money on them. Whichever trend you want to try, I have found some GREAT booties that come in under $100. Check them out below. Which are your favorite pair?
BOOTIE PICKS FOR UNDER $100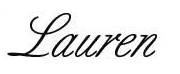 Are you following Fountain Of 30 on Facebook, Twitter, Instagram and Pinterest? We've got lots going on, so join in on the fun! Subscribe to our newsletter here. Oh and we also started a Facebook Group called Aging Backwards for women to discuss everything good and bad about being over 35.

Have you read our other trend posts like; Wearable Trends: Try A Tuxedo Stripe or Wearable Trends: VA-VA-VA Velvet!